Last Updated: March 2nd
As great as the scripted TV available on Netflix is, sometimes you just want something that requires a little less thinking. This is where the pleasures of reality TV come in. Reality TV might once have largely focused on groups of people simply trying to live together (Survivor, The Real World, Big Brother, etc.), but the genre has branched out in all sorts of directions over the last two decades. Netflix's offerings illustrate this well. Looking for something adventurous? Check. In the mood for a food competition? Check. Maybe after a day of work you just want to watch a show about people at work. That's there too. So, sit back in your recliner, kick off your shoes and immerse yourself in the variety of the best reality shows on Netflix right now.
Related: The Best Travel Shows On Netflix Right Now
Chef's Table
6 seasons, 30 episodes | IMDb: 8.7/10
Seen as creator David Gelb's follow-up to his feature documentary Jiro Dreams Of Sushi, Chef's Table is a Netflix original series that spends each episode profiling a single renowned chef. The first three seasons each consist of six episodes, whereas the fourth focuses entirely on pastry chefs, and is limited to four episodes. The globetrotting series was popular enough to warrant a spin-off, Chef's Table France, which focuses entirely on chefs from 'L'Hexagone.'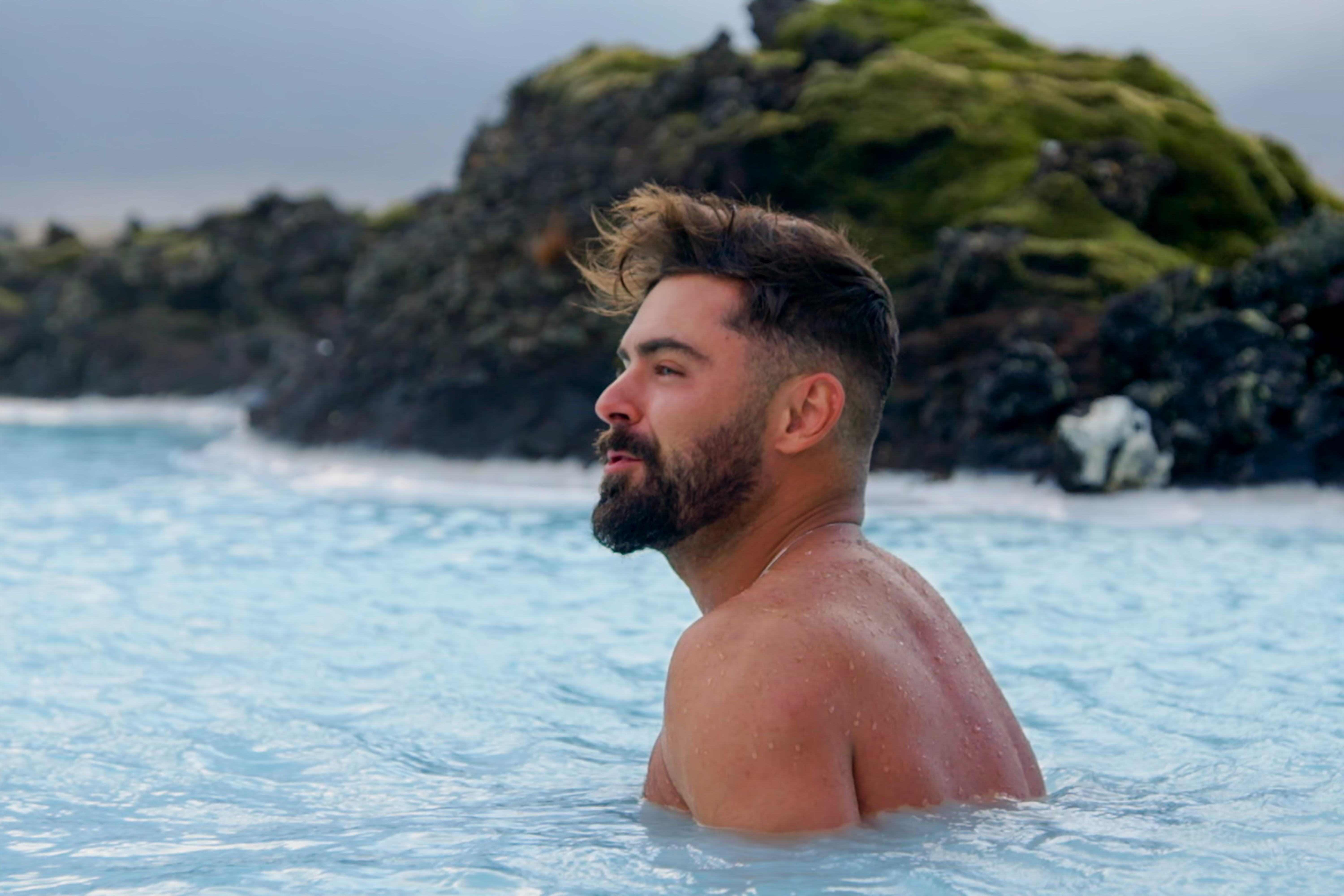 Down To Earth With Zac Efron
1 season, 8 episodes | IMDb: 8.1/10
Look, we were as skeptical about this travel docuseries as most millennials who survived the High School Musical era, but, surprisingly enough, Zac Efron makes for a great guide into the sustainable living space. He partners with wellness author and expert Darin Olien to travel the globe in search of better ways of living — think Viking baths in Iceland, potato seeding in Lima, Blue Zone dieting in Italy — but he brings an everyman vibe to the show that never feels preachy or off-putting.
MeatEater
4 seasons, 44 episodes | IMDb: 8.1/10
Meat porn for carnivores and head-shaking horror for vegans, MeatEater is just what the title implies — a dude goes around eating any variety of meat he can kill. If you enjoy hunting or just want to see what the appeal is for those who do, MeatEater should be right up your alley. Host and perpetually decked out in camo, Steven Rinella crisscrosses North America hunting and cooking up a variety of critters. The show certainly functions as a reminder of just how privileged we have it in the modern world with our supermarkets and pre-packaged meats.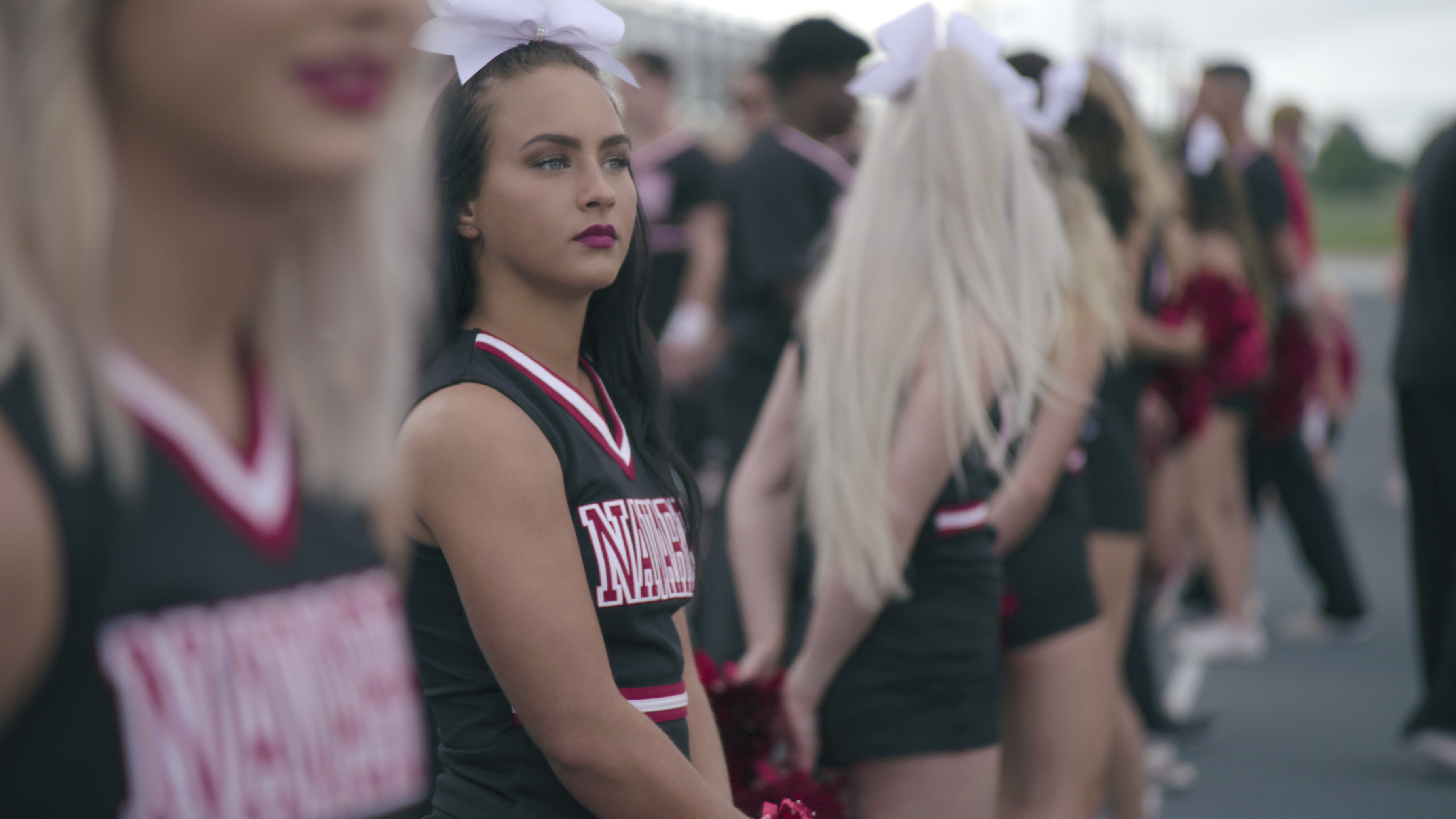 Cheer
1 season, 6 episodes | IMDb: 8.1/10
You're a fan of competitive cheerleading, you just don't know if yet. That's what this reality series is about to prove. It follows the hardworking, accident-prone cheerleaders at Navarro College, a small school in an even smaller Texas town that dominates every competition they enter, every year. With a no-nonsense coach, some big personalities, and even bigger talent, the show follows the team's quest to win another national title.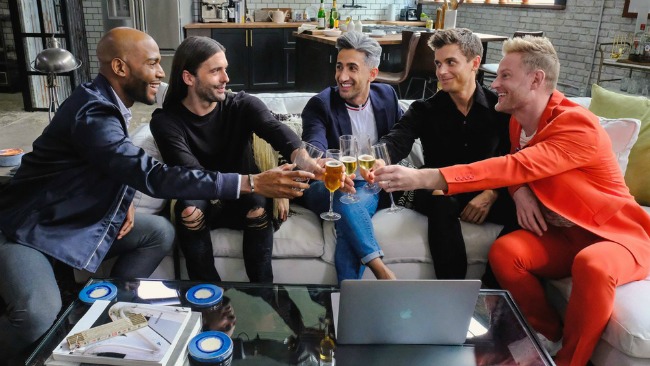 Queer Eye
5 seasons, 36 episodes | IMDb: 8.6/10
Based on the Bravo Network's popular makeover show from the early aughts, Netflix revived the premise for their streaming service, which has become massively popular after its debut season. Branching out and away from New York City, new settings pose new and interesting challenges for the current Fab Five, adding a new layer of depth and complexity that wasn't found in the original. It's also much more likely to make you curl up and have a good cry.
The Great British Baking Show
8 seasons, 80 episodes | IMDb: 8.6/10
The Great British Bake Off (and this slightly retitled American version) is guilty pleasure binge material for so many that it's no wonder it shows up here. If I watch other cooking shows to travel to exotic places and vicariously experience strange foods, GBBS is kind of the opposite of that. Its strength is that it's goofily charming. And we've become so accustomed to camera-hogging reality villains and performative not-here-to-make-friendsing that a show featuring charming grandmas and shy Brits is really a breath of fresh air. It almost works more like a mockumentary than a cooking show.
Glow Up
2 seasons, 16 episodes | IMDb: 6.6/10
Another cheery British reality series, this makeup competition feels markedly different than anything we've done in America (peek at the entry below). It follows a group of contestants put through a series of challenges — magazines photo shoots, fashion weeks, special effects work on movie sets — to see who's the most talented with a contour kit. There are more creative briefs, like Skin Wars, but there are also plenty of tips on creating everyday looks that you'll glean from these likable artists. Season two is much better than season one, so start there if you can.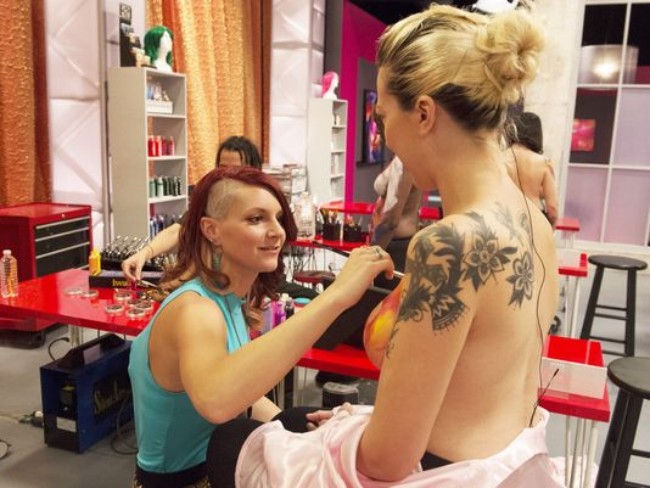 Skin Wars
3 seasons, 28 episodes | IMDb: 7.2/10
Taking its name from the plethora of other reality shows with "war" in the title, Skin Wars shines the spotlight on the competitive world of body painting. The reality competition follows the standard format of taking a bunch of hopefuls and pitting them against one another in a series of competitions before a panel of judges cuts them down one-by-one. Rebecca Romijn hosts the competition with the contestants competing in everything from candy-decoration to glam metal challenges. It might not be the most groundbreaking reality TV, but if you're tired of watching people go to war over cupcakes or storage units, it's worth giving a shot.
You Vs. Wild
1 season, 8 episodes | IMDb: 6.8/10
Bear Grylls' pulls a Bandersnatch with a choose-your-own-adventure reality series that sees him sort-of torturing himself. The guy is famous for his survival skills but this show — which also drops him in remote, unlivable places and tasks him with not dying — might just kill him. That's because the interactive part of the series involves audiences choosing what Bear must do to make it out of the wilderness. Want him to take some explosives down a mine? How about getting him to escape a frozen lake? He's contractually obligated to be our TV puppet, so let your imagination run wild.
Tidying Up with Marie Kondo
1 season, 8 episodes | IMDb: 6.6/10
No reality TV show on today is as polarizing as Marie Kondo's feel-good de-cluttering jaunt. The pint-sized host, a famous organizational guru, lends her skills to families in need of a good spring cleaning. Each episode sees Kondo running through the basic components of her trademark KonMari method with her clients, then she leaves them to tidy up their mess on their own. The show feels the void of inspirational binge-watches like Queer Eye but not everyone's a fan. Kondo has made a name for herself by revolutionizing how we organize — if something doesn't spark joy for you, you simply throw it away. Some people have a problem with that philosophy but no matter which side of the fence you fall on, you'll enjoy watching the tiny maven help people sort through their junk.