Last Updated: March 8th
A good fantasy series isn't just made up of witches or wizards or fairytales or demons. It has to have the ability to transport you to an alternate reality. It needs the kind of world-building magic capable of making you overlook the fact that it's make-believe. Demon slayers, Arthurian legends, fairy queens, wizarding schools — none of these really exist, but a good fantasy series makes us forget all that by gifting us eccentric, memorable characters sorting through issues rooted in reality. And yeah, it also needs a bit of magic, a touch of the supernatural, a heaping helping of imagination.
Here are some of the best fantasy series currently streaming on Netflix and fully capable of ferrying you to a reality much more interesting than our own.
Related: The Best Fantasy Films On Netflix Right Now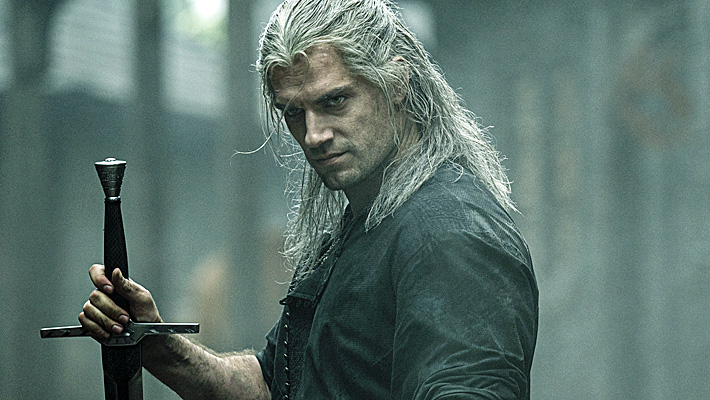 The Witcher
1 season, 8 episodes | IMDb: 8.5/10
Henry Cavill leads this fantasy epic based on a best-selling series of books and a popular video game franchise. The expectations are high, but they're more than exceeded by Cavill, who plays a mutated monster hunter named Geralt. Showrunner Lauren Schmidt Hissrich laid out for us the changes she made from page to screen, introducing key characters like the sorceress Yennefer and the destined princess Ciri early on, changes that take this show to the next level. It's a cross between a police procedural and a Lord Of The Rings-style adventure. You'll love it.
The Umbrella Academy
2 seasons, 20 episodes | IMDb: 8/10
Superhero team-ups are a dime a dozen, but the TV adaptation of this award-winning comic series created by Gerard Way — yes, the lead singer of My Chemical Romance — feels wholly unique and thus, totally refreshing. The show follows the story of seven kids, all born on the same day to mothers who didn't even know they were pregnant. They're adopted by a mysterious billionaire and trained to use their supernatural abilities to fight evil in the world, but when they grow up, their dysfunctional upbringing catches up with them, and they're left struggling to live normal lives. It's all kinds of weird, which is exactly what the genre needs right now.
Chilling Adventures of Sabrina
4 seasons, 36 episodes | IMDb: 7.5/10
Kiernan Shipka stars in this witchy revival of a sitcom classic. This Sabrina Spellman is darker than what millennials are used to. As a half-mortal, half-witch, Spellman is an outcast with the magical community and the first season explores the cult-like fervor of magic users, their worship of Satan, and why Sabrina is being pressured to sign her name over to the Dark Lord. The show also tackles issues of romance, friendship, and sexism in clever, crafty ways and with season two newly released, expect things to get even more nightmarish for the Spellman clan.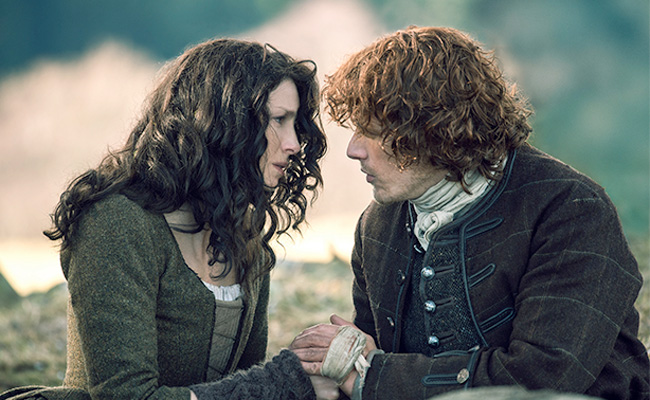 Outlander
4 seasons, 45 episodes | IMDb: 8.4/10
At first glance, this bodice-ripper from Starz reads like the television adaptation of a dime-store paperback romance novel. It's got time travel, sexy Scottish men in kilts, an arranged marriage, even a bit of witchcraft. But the show, starring Caitriona Balfe and Sam Heughan, elevates itself beyond those tropes, touching on everything from love and loss to the politics behind some of history's most infamous conflicts. From the highlands to the French court, the series delivers awe-inducing visuals, career-making performances, and the kind of drama to keep you hooked.
Cursed
1 season, 10 episodes | IMDb: 5.8/10
Katherine Langford ditches high school drama for an Arthurian adventure in this Frank Miller-created series based on a best-selling YA fantasy book. Langford plays Nimue, a powerful young woman (with a mysterious gift), who eventually becomes the legendary Lady of the Lake in the OG legend of King Arthur. But before that, she has a key role to play in the fight against the terrifying Red Paladins, who are destroying the kingdom, and she'll need the help of a destined mercenary and Merlin to do it.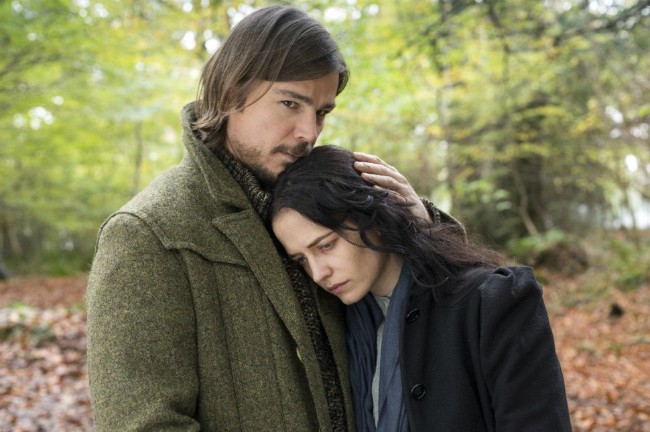 Penny Dreadful
3 seasons, 27 episodes | IMDb: 8.2/10
Penny Dreadful has Eva Green in all her raspy-voiced brilliance and is basically 19th-century Gothic literature porn brought to the small screen. This should be all you need to find yourself sufficiently hooked, but just in case, the show follows a cast of colorful characters — Dorian Gray, Victor Frankenstein, the Creature — led by Green, who plays a quiet anti-heroine doing her best to fight the forces of the underworld, and Josh Hartnett as the impetuous American who detests violence and has his own murky past. It's full of horror and romance, and the kind of macabre that defines the genre.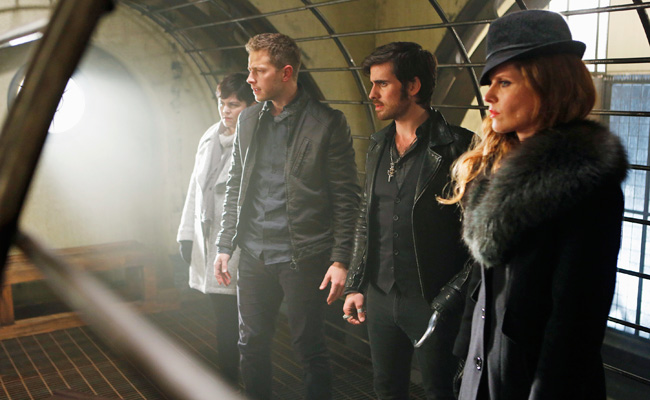 Once Upon a Time
7 seasons, 156 episodes | IMDb: 7.8/10
No one does modern fairytales quite like ABC's long-running family drama. If familiar fantasy stories with an updated twist are your thing, then the town of Storybrooke, filled with fairytale legends like Snow White, Prince Charming, Captain Hook, is the place for you. Most of the action here follows Emma Swan (Jennifer Morrison), the daughter of Snow White and Prince Charming who finds her way to the small New England town and discovers it's filled with fantasy characters with no memory of who they really are and how they go there. Turns out, an evil queen cursed everyone to live in the real world, and it's up to Swan and the rest to find their way back to the land of make-believe. It's a show better binged, thanks to the long seasons and convoluted plots, but once you're hooked, it's hard to close the book on this one.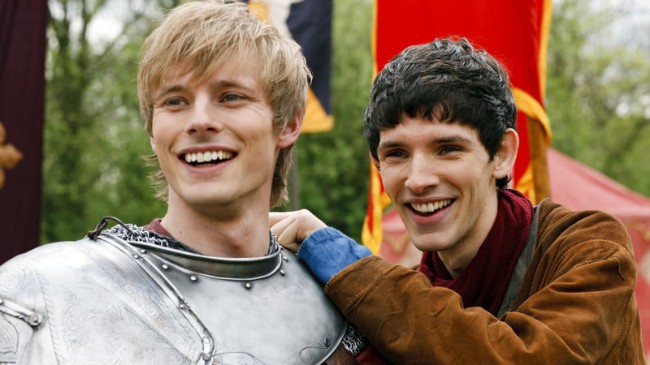 Merlin
5 seasons, 65 episodes | IMDb: 7.9/10
This fantasy-adventure from the folks at BBC reimagines the classic Arthurian legend with a younger (and sexier) cast. It's basically an origin story for Merlin (Colin Morgan), an apprentice sorcerer, who travels to Camelot to study magic before realizing the King has outlawed the practice. He still studies in secret and ends up befriending the future King Arthur (Bradley James) an arrogant, spoiled a**hole who seems to grow into a decent human being thanks to Merlin's friendship. The show is largely about their bromance – and about how many time Merlin is forced to save Arthur's life using his magic – but some of the legend's well-known figures, like Lancelot, Guinevere, and Morgana play a role as well.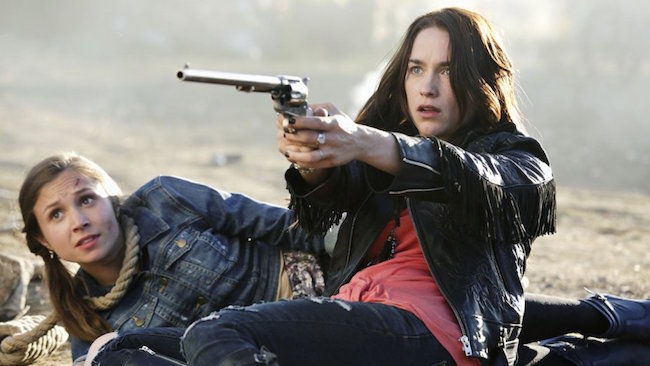 Wynonna Earp
3 seasons, 41 episodes | IMDb: 7.5/10
The creators of Wynonna Earp knew that the world needed a supernatural Western with a brash, sh*talking heroine who has a love affair with her revolver, a magical weapon named Peacemaker, that sends the ghosts of dead outlaws back to the Hell they came from. They gave us that with Wynonna Earp (Melanie Scrofano) a young woman recently released from an insane asylum, carting a ton of baggage and a name steeped in legend. When she discovers that the dead enemies of her great-great-grandfather, lawman Wyatt Earp, are haunting her town of Purgatory, she takes up supernatural arms to send them back to their graves. There more to sell the show, like the fact that Earp is the kind of feminist hero rarely seen on TV, and the supporting characters feature inclusive, intersectional storylines that more than hit the mark, but the action and the witty dialogue are the main draws.
Disenchantment
3 seasons, 30 episodes | IMDb: 7.3/10
Simpsons creator Matt Groening's latest work of genius is this relatively new animated comedy ordered by Netflix. It follows a rebellious princess (voiced by Broad City star Abbi Jacobson), who decides to eschew her royal duties in favor of adventure (with a good-natured elf and her own personal demon in tow). The series looks like it hopes to be a medieval fantasy riff off Futurama, which should entice a wide variety of cartoon addicts, and with Groening at the helm, expect the show to conjure enough comedy and magic to last awhile.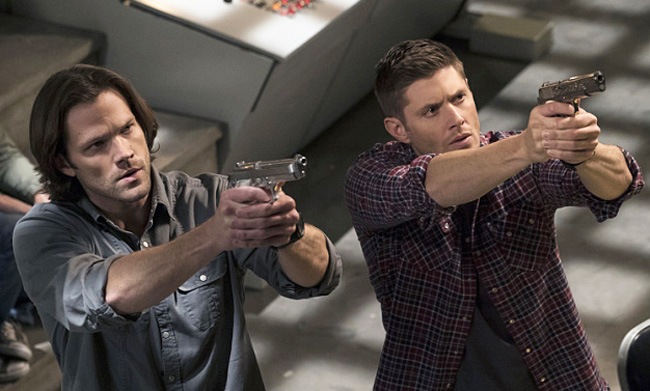 Supernatural
14 seasons, 307 episodes | IMDb: 8.5/10
Everyone likes to joke about how long Supernatural's been on the air – yes, it did in fact premiere before sliced bread was invented – but there's a reason the fantasy drama about a couple of spirit-fighting brothers has become the CW's longest-running series to date. Some of that is due to its leads and their unmatched chemistry. Jared Padalecki and Jensen Ackles play Sam and Dean Winchester, a couple of bros with unparallel abilities dust demons, monsters, ghosts and the like. The two bicker like an old married couple, even during the show's most dramatic moments, like a face-off with Satan or a resurrection from Hell. It's their banter and the show's monster-of-the-week concept that's helped it to last this long.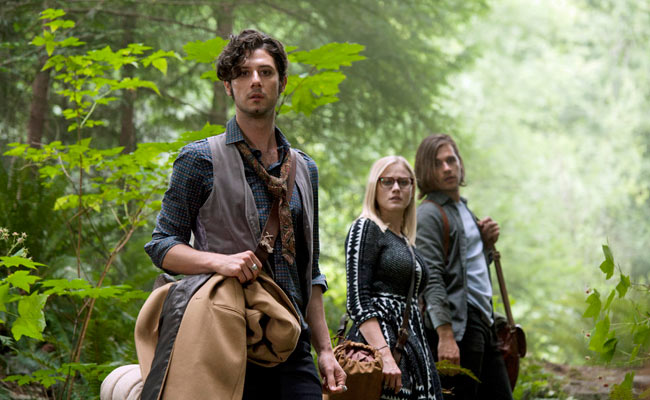 The Magicians
5 seasons, 65 episodes | IMDb: 7.6/10
Syfy's The Magicians is often thought of as a grown-up Harry Potter, which, fair enough. The show begins as a fantasy-drama about a group of magically-endowed students studying at an elite, private school. But instead of wands, magic is done through incantations and fancy voguing, instead of hangouts in Hogsmeade, there are orgies with demons and magical lands with high kings and queens and beasts and fairy queens and … well, you get it. It's like fantasy on crack, this show, but it also deals with serious themes, like sexual assault, parental neglect, depression, addiction, etc. You learn quickly that magic can make those things better or worse, depending on the user.
The Originals
5 season, 92 episodes | IMDb: 8.3/10
Julie Plec's Vampire Diaries series doesn't get the credit it deserves. The show has largely lived in the shadow of its predecessor – a real shame seeing as The Originals sports a far more interesting concept, a true antihero, and is set in New Orleans, a city rife with supernatural possibilities. The show follows three of the Mikaelson siblings, the originals of the vampire world, with more power and history than any of their fellow bloodsuckers. There's the good and honorable Elijah (Daniel Gillies), the snarky and unpredictable Rebekah (Claire Holt), and Klaus (Joseph Morgan), the bad boy who causes all kinds of trouble for the family thanks to his volatile nature and short temper. The show focuses on the bonds of the family as they battle fellow vamps, werewolves, witches, and other supernatural enemies — enemies they often accrue thanks to Klaus and his evil schemes.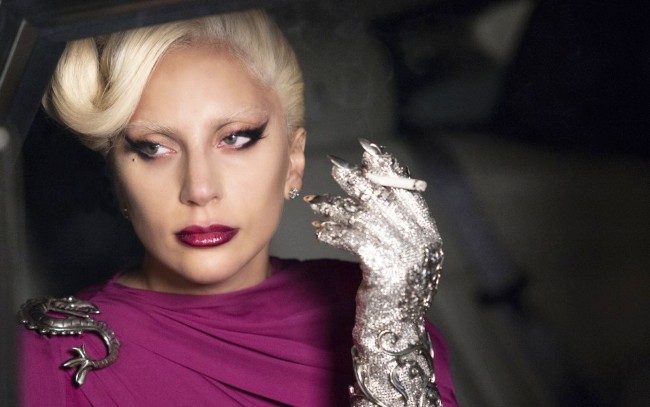 American Horror Story
9 seasons, 103 episodes | IMDb: 8/10
Ryan Murphy's horror anthology has plenty to keep hardcore fantasy fans interested. More than a few seasons deal in staples of the supernatural: think witches, demons, ghosts and the like. Murphy mixes the more fantastical elements of the show with a dose of reality. The first season, Murder House, largely focuses on the tribulations of a family that moves into a haunted house. Season three follows a coven of witches as they fight to move up the ranks in their hierarchal boarding school. If fantasy with a bit of fright is your thing, then AHS has you covered.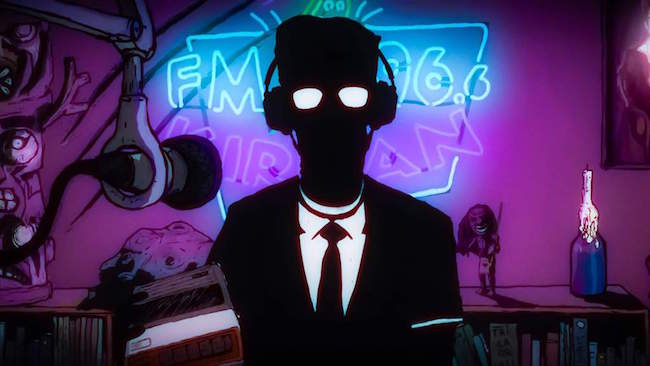 The Kirlian Frequency
1 season, 5 episodes | IMDb: 7.6/10
This web series from Argentina migrated to Netflix not too long ago, and it's been scaring the sh*t out of people who happen to stumble on it ever since. An animated, short-form horror show, the story revolves around a radio that broadcasts only at night from a small town deep inside Buenos Aires Province where all kinds of macabre and supernatural events occur. It's twisted and beautifully crafted and the easiest binge-watch you'll find on this list.