Last Updated: March 8th
Escaping a hail of bullets, being tailed in a high octane chase, and diving out of the way of an enormous explosion is probably incredibly stressful in real life, but as something to gorge on in a Netflix binge session? It's fine and dandy like sour candy. If you're in need of binge-worthy action TV gold, we're here to help. We've cherrypicked fifteen of the best action shows on Netflix to obsess over.
Related: The Best Action Movies On Hulu Right Now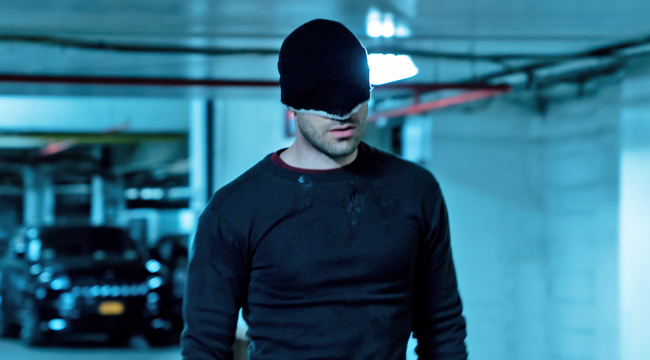 Daredevil
3 seasons, 53 episodes | IMDb: 8.7/10
Netflix's first foray into gritty R-rated style Marvel superhero thrills was everything promised and more and it managed to pull it off without that bitter 2003-y Ben Affleck aftertaste. Clocking in at two seasons and counting, lawyer-by-day and crimefighter-by-night Matt Murdock (Charlie Cox) seeks justice and gets into some wicked fight sequences in the process. Daredevil knows how to play things delightfully pulpy and season one has a masterclass in top rate villainy courtesy of Vincent D'Onofrio as intimidation personified in the role of Wilson Fisk. Superb.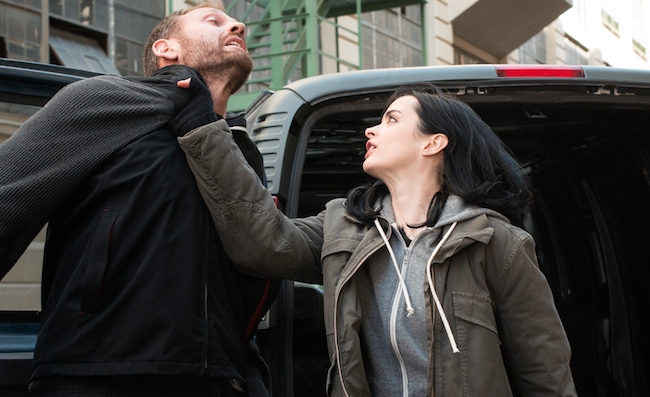 Jessica Jones
3 seasons, 41 episodes | IMDb: 8/10
Smart, daring and sometimes REAL damn uncomfortable, Jessica Jones more than holds up its end of the bargain as a noir-drenched detective tale. Krysten Ritter is remarkable as the titular private eye who finds herself confronting a supernaturally persuasive bundle of evil from her past. Melissa Rosenberg's take on the comic isn't shy about diving into weighty issues, so if you can handle some wild crimefighter sex (with Luke Cage, no less!) in your comic book TV, you can also delve into the horrors of PTSD, assault, and abuse in your Marvel programming. Jessica Jones makes for gripping television and essential television too.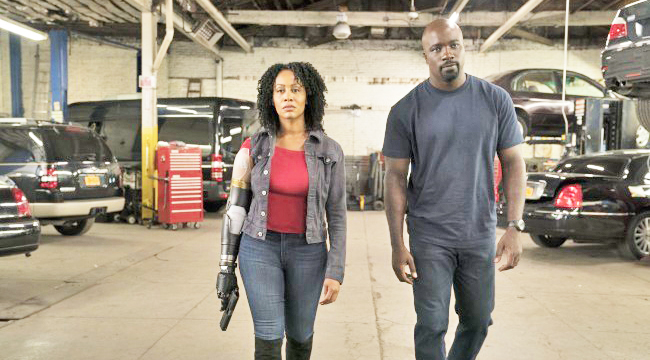 Luke Cage
2 seasons, 26 episodes | IMDb: 7.4/10
Marvel's bulletproof black man crashed Netflix when his solo series emerged on the streaming service and there's a perfectly good reason for that: Luke Cage is a hero worth watching. Mike Colter takes the barkeep we rooted for in Jessica Jones into his own quasi-western where his amazing strength, impenetrable skin. and sheer force of will are put to the test. Boasting a loaded cast (including the likes of Mahershala Ali and Alfre Woodard), stellar soundtrack and some expert plotline domino stacking, that second season can't come soon enough.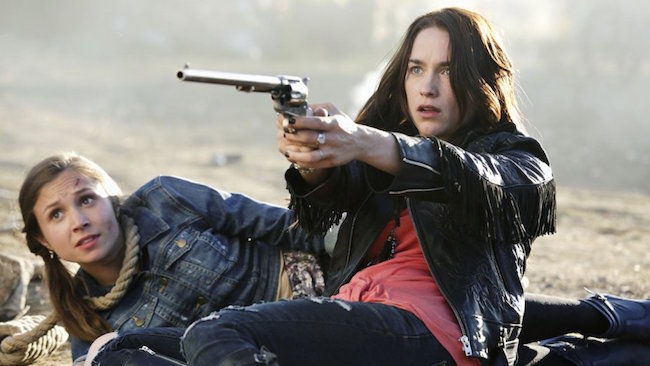 Wynonna Earp
3 seasons, 46 episodes | IMDb: 7.4/10
Welcome to Earp, etc. Wyatt Earp's great-granddaughter Wynonna (Melanie Scrofano) has demons and other supernatural goons to take mow down in this delightfully nuts sci-fi western hybrid. Adapted from the Beau Smith comic book series, Wynonna Earp is the sort of wisecracking and gunslinging program that has the spirit of the best syndicated '90s adventure shows with the added bonus of being able to mainline the first season all in one go. It's the sort of thing you'll want to wrap yourself in like a freshly shot blanket.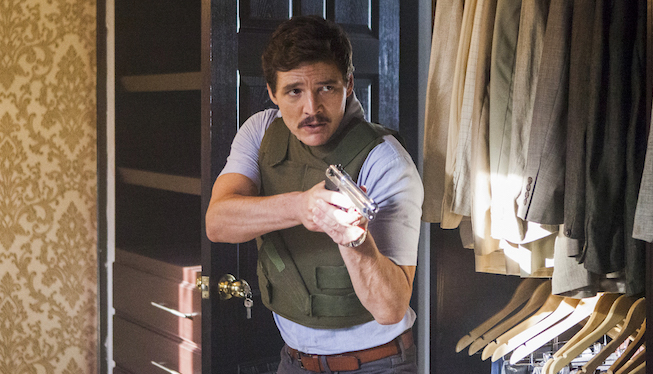 Narcos
5 seasons, 50 episodes | IMDb: 8.8/10
The story of Pablo Escobar's reign as a legendary drug kingpin is served up with style in the Netflix original Narcos. Featuring an absolutely captivating portrayal of Escobar by Wagner Moura, the critically acclaimed crime thriller provides suspense, intensity and a surprising amount of yuks at a remarkably efficient pace. Somehow equally challenging and accessible, it's the sort of drama you'll burn through and then promptly try to rub on your gums. Cuz drugs, you see.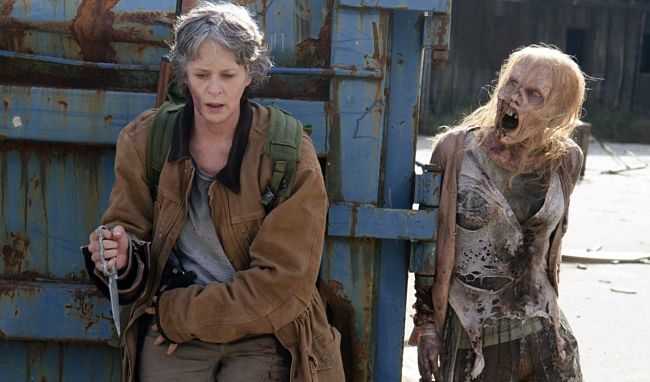 The Walking Dead
9 seasons, 131 episodes | IMDb: 8.3/10
Millions of emotionally shattered fans can't be wrong! A cultural obsession with a nasty habit of killing off fan favorites, The Walking Dead is every bit the post-apocalyptic nightmare it's cracked up to be with a band of unlucky folks braving a zombie infected world. If things get to grim, you can always leer at Norman Reedus and have a think about whether or not you should devote you life to learning the art of the crossbow. The whole package is thrilling, grueling and an impressive amount of gross. And to think, your friends would wait week-to-week (or more) for a new episode. You can watch 'em all now, you lucky dog.
Gotham
5 seasons, 113 episodes | IMDb: 7.9/10
For all the flak Gotham gets for its Batman Babies premise, Fox's DC detective drama is ambitiously berserk in the best possible way. A pre-Batman Jim Gordon and Bruce Wayne navigate the scuzzy metropolis of Gotham City in this beautifully over-the-top TV take on the clown-punching vigilante's early years. Not afraid to be a goofy comic book, Gotham goes all-in with its gallery of emerging villains and dastardly plots with an expertly selected cast doing the heavy lifting of pulling this pop art cocktail off. Consider it on-the-nose with a savvy twist.
Ash Vs. Evil Dead
3 seasons, 30 episodes | IMDb: 8.5/10
Bruce Campbell's adorably arrogant chainsaw-wielding deadite slayer makes the leap to television for Ash vs Evil Dead with the franchise's trademark splatstick coming along for the ride. The small screen edition sees the heroically chinned stock boy Ash Campbell pulled back into his true calling of slaughtering the evil dead and rattling off quips in the process alongside co-workers turned friends Pablo (Ray Santiago) and Kelly (Dana DeLorenzo) with blood, booze and a trail of freaky destruction in their wake. Beware, the gore is every bit as outrageous as its cinematic forbearers, so your queasiness may vary.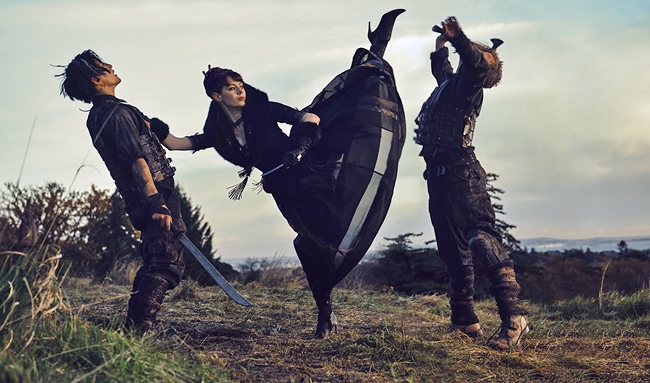 Into The Badlands
3 seasons, 24 episodes | IMDb: 8.1/10
There are plenty of post-apocalyptic shows on this list but none as inventive and action-packed as AMC's Into The Badlands. The series takes place after a great war destroyed what civil society was left on Earth, leaving behind a hierarchal system of Barons, men and women who use slaves to help them achieve power and keep a tentative peace in a wasteland known as The Badlands. Daniel Wu plays Sunny, a clipper — highly trained soldier — who serves as the show's protagonist and antihero, a man with a moral center and questionable allies. There's plenty of martial arts, bloodshed, and war to keep things interesting, but what's really intriguing about this sci-fi series is the amount of world building the writers have been able to craft out of the two seasons available on Netflix.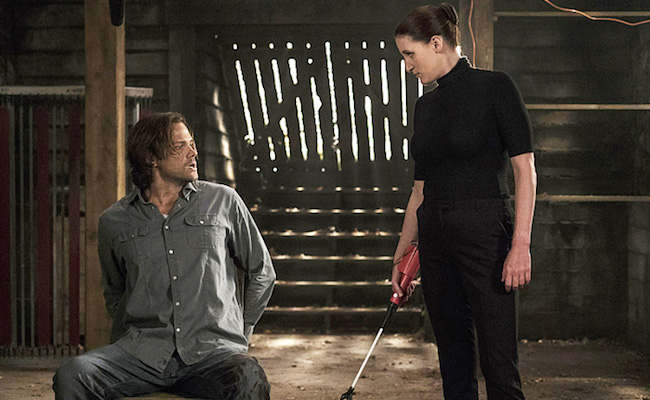 Supernatural
15 seasons, 330 episodes | IMDb: 8.5/10
Just like the dad rock that blasts during every episode, Supernatural is an awfully resilient slice of fun. A bit Hardy Boys meets the X-Files with an ample dusting of fire and brimstone, Supernatural's been chugging along since The WB era and we've had the good fortune of Sam and Dean Winchester saving us from having demons rip our heads off from there on out. Bless their hearts. Bonus points to Supernatural for having the good sense to recognize its silliness from time-to-time. We're here to hunt monsters, not take a demonology lecture.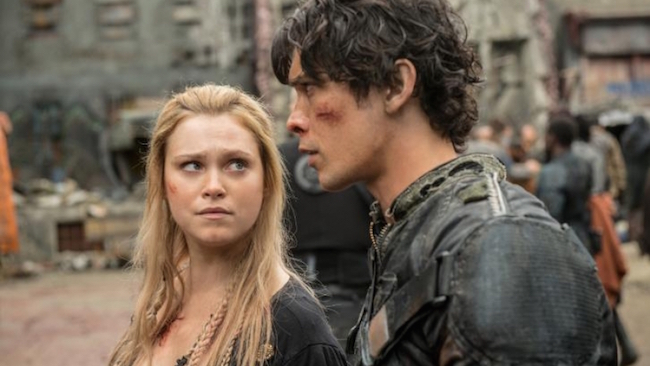 The 100
7 seasons, 100 episodes | IMDb: 7.7/10
There's nothing quite like the shadow of a good ol' fashioned nuclear holocaust to get you reaching for the M&Ms-enhanced popcorn bowl, now is there? The 100, loosely adapted from Kass Morgan's YA novel of the same name, follows a gaggle of juvenile delinquents sent to visit Earth after a catastrophic nuclear incident. As new worlds are wont to do, the teens are challenged by their new environment and that makes for thrilling and sometimes devastating television.
The Umbrella Academy
2 seasons, 20 episodes | IMDb: 8.1/10
Superhero team-ups are a dime a dozen, but the TV adaptation of this award-winning comic series created by Gerard Way — yes, the lead singer of My Chemical Romance — feels wholly unique and thus, totally refreshing. The show follows the story of seven kids, all born on the same day to mothers who didn't even know they were pregnant. They're adopted by a mysterious billionaire and trained to use their supernatural abilities to fight evil in the world, but when they grow up, their dysfunctional upbringing catches up with them, and they're left struggling to live normal lives. It's all kinds of weird, which is exactly what the genre needs right now.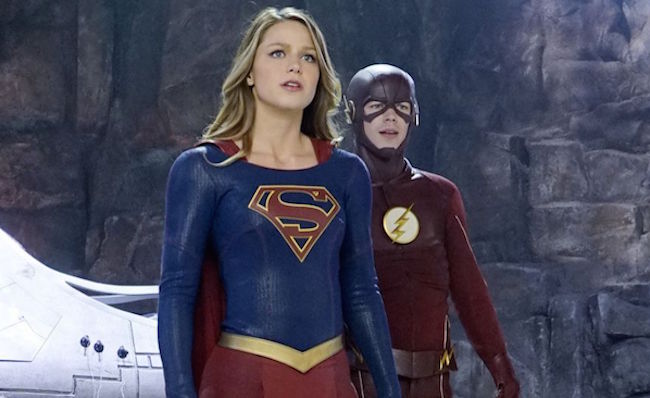 Supergirl
5 seasons, 108 episodes | IMDb: 6.4/10
Nowhere near as grim as its Marvel Netflix Original peers, Supergirl is the sort of program that inspires critics to use the word "plucky" when no one has said that word out loud since 1996. A welcome addition to The CW's ever-expanding Arrowverse, Glee alum Melissa Benoist brings superhuman charm to her portrayal of Kara Zor-El / Kara Danvers. The action feels bright and crisp while keeping things away from being DC big screen (Wonder Woman excluded) broody. More please.
Star Trek
3 seasons, 80 episodes | IMDb: 8.3/10
A sci-fi series so essential and groundbreaking that managed to even rip itself off at times, the original series of Star Trek is television verging on the immortal. Kirk, Spock, and a Starfleet crew of iconic characters explore new worlds, seek out new life and figure out new ways for William Shatner to throw a punch in a torn uniform. Come for the space-set swashbuckling, stay for the endless parade of moments that have been homaged/stolen in decades since.
Happy!
2 seasons, 28 episodes | IMDb: 8.3/10
On paper, Happy! feels more like an Adult Swim-inspired fever dream than a Syfy series. Disgraced detective-turned-hitman Nick Sax (Christopher Meloni) meets his new best friend and partner, a lovable blue unicorn that only Sax can see named Happy (voiced by Patton Oswalt), who tasks him with rescuing a young girl who's been abducted by a maniac Santa Claus. It's a ridiculously violent and dark, with Sax getting hurt more than Harry and Marv in both Home Alone movies combined, with enough comedy and twists to keep you bingeing episode after episode. It's a fun, over-the-top show, and it relishes in its unique elements.